Scissor Lift
Wheel & Rubber Crawler (ENCL/ENTL Series)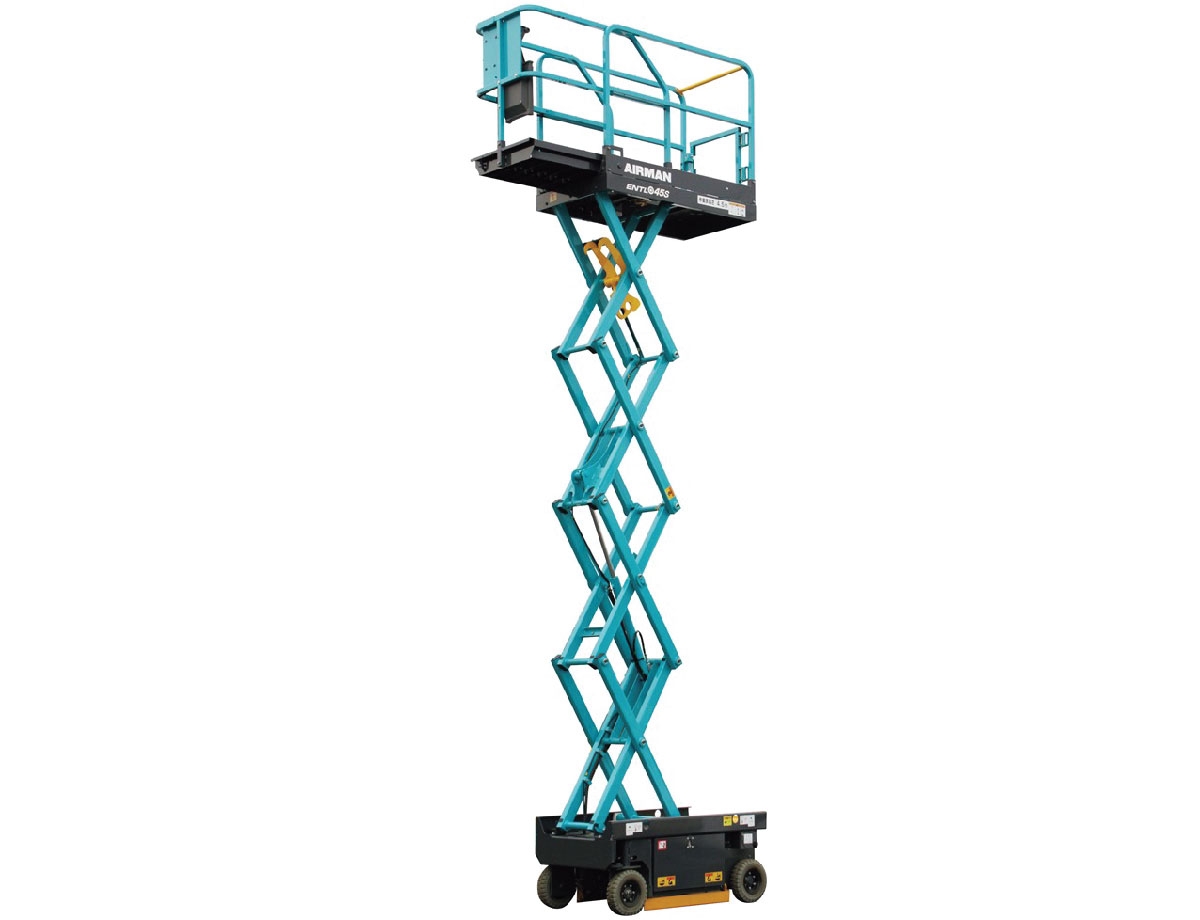 ENTL045[S]-3
In just 10 years of beginning production, we now have No.1 market share in the Japanese domestic market.
(Scissors lift market)
All of our models have advanced safety functions and feature a compact design.
If you are looking for safer, smaller equipment, we can offer the best solutions for you.
Specification
MODEL
ENTL045[S]-3
*WORK PLATFORM
Max load (kg)
230[200]
Max. height above ground (mm[inch])
4500[177.2]
Extension platform sliding capacity (mm[inch])
550[21.7]
*SCISSORS LIFT
Type
4-stage X-type pantographs with one end fixed
Lifting speed (up / down) (sec)
21/27 [22/26]
*TRAVEL MOTOR
Driving
DC Motor
Travel speed (max./min.) (km/hr)
0 - 3.0
Gradeability (°)
8
Min. turning radius (mm[inch])
1350[53.1]
Traveling
Wheel type
*POWER SUPPLY
Input power supply (V)
Single-phase AC 100~110 / 200~240
Battery voltage (V)
DC24
Battery capacity (5 hour rate) (Ah)
100
Battery
EB100×2
*DIMENSION & WEIGHT
Length x Width x Height (mm[inch])
1390×750×1840 [54.7×29.5×72.4]
Machine weight (kg)
710[750]

Numbers in [ ] in the ENTL040/045 and ENCL Series indicate the sliding expansion deck specifications.